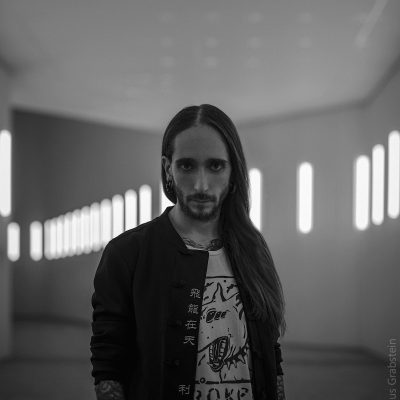 Hello everyone! My name is Hieronymus Grabstein, I am a junglist, sound producer, photographer and filmmaker.
My first music experiments date back to 2006 and helped me to form a unique approach with a powerful flow between deep bass, breakbeat rhythms, ethnic tunes and mystic vibes. I blending a large number of styles into a profound musical potion taking you on a journey to the inner Self.
Once discovered my passion for photography in 2009, soon it became clear I was eager to turn it into a real profession. Years of working in production design pushed further and shaped my language of visual storytelling. Working on various projects ranging from fine art to portrait photography, I describes my work as a meditative process. As a visionary, guided by my observant mind and intuition, I see my own art as a reality broadcast of sorts. I prefers not to direct viewers into any specific feeling with my work, letting the dreamy and surreal images speak for themselves.